Europride Afterparty
Long Back um
22:00 Uhr
Dance till the sun comes up after the Europride 2019!
Enjoy a wild party with nice people, new and old friends and come closer to the local Partycrowd.
3 Bars on 2 Floors serve Pop-, Charts- and Dance-Music for everyones taste.
We're located only 5 Minutes walking distance from Rathausplatz, where the finals of Europride 2019 takes place.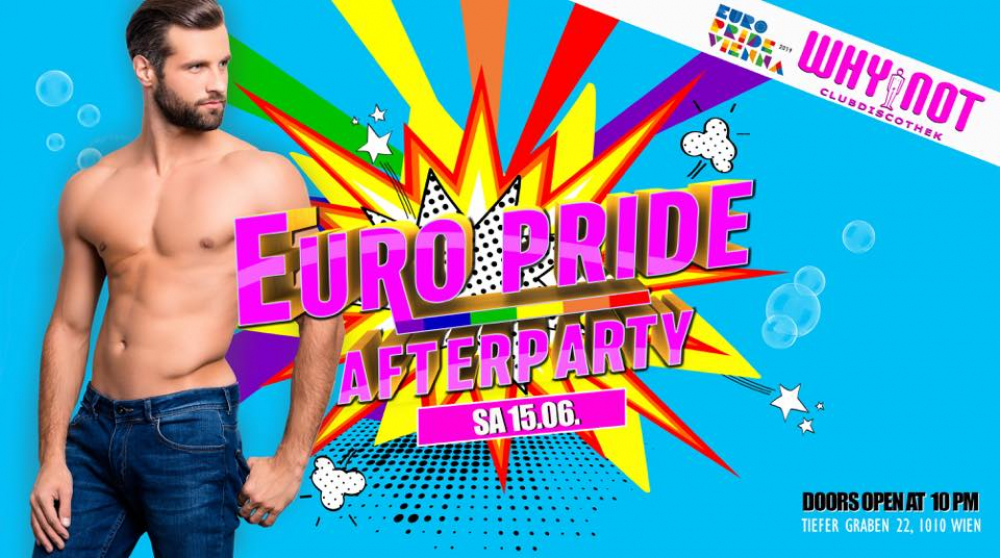 Why Not Vienna
Tiefer Graben 22, 1010 Wien
Seine Lage in einer der ältesten Strassen Wiens im historischen Herz der Stadt macht das Why Not leicht erreichbar und ideal für einen ganzen Abend oder nur eine kleine Stipvisite.
Letztendlich haben in unmittelbarer Nachbarschaft am Tiefen Graben Mozart und Beethoven residiert und Joseph Haydn entging bei einer spontanen Serenade auf und unter der Brücke nur knapp seiner Verhaftung wegen "groben Unfugs" und "Erregung höllischen Lärms". Laute Musik hat also lange Tradition im Tiefen Graben.

In 2 Bars und einer Bar mit Dancefloor kann bis in die frühen Morgenstunden gefeiert werden...
Webseite
E-Mail
+43 1 9204714