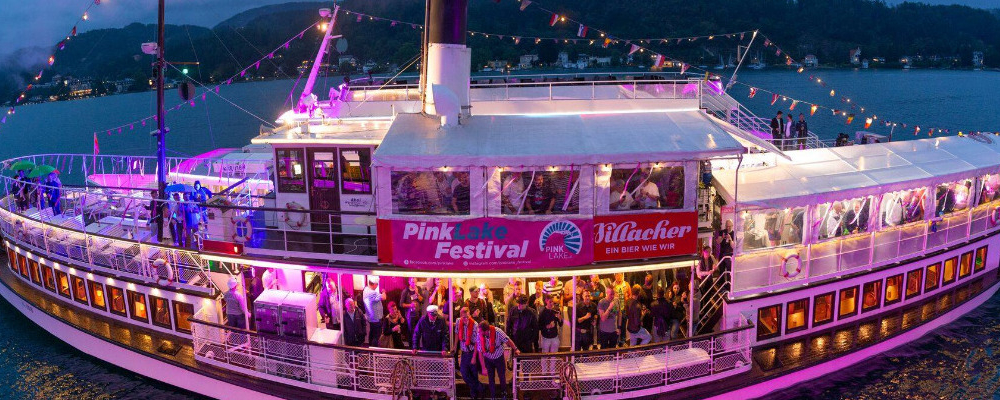 PINK LAKE FESTIVAL 2019
Veranstaltungen in großen Städten oder den Urlaubs-Hochburgen der Gay Community gehören inzwischen zum festen Inventar der sich jährlich immer wiederholenden Party-Saison. Die Idee abseits der "Trampelpfade", in einem kleinen Ort im Herzen Europas ein Event zu veranstalten, ist daher sicher ungewöhnlich – und das ist genau der Reiz des Pink Lake Festivals in Velden am Wörthersee!
BE A PART OF IT!
Keine altgewohnte Stadtkulisse, sondern ein internationales Get-Together für Gays, Lesben, allen Dazwischen und deren Freunde. Aus unterschiedlichen Ländern an einem wunderschönen Ort, direkt am See! Also, auf zu neuen Ufern! Sei dabei wenn in der Geschichte der europäischen Gay Community ein weiteres Kapitel geschrieben wird und das Pink Lake Festival seine Wellen schlägt. See you beim PINK LAKE!