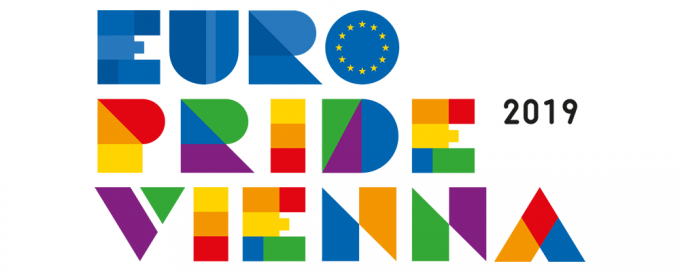 Euro Pride 2019
Zwei Wochen lang werden Informations-, Diskussions- und Kulturveranstaltungen sowie Partys Wien zum Zentrum der europäischen LGBT-Community machen: EuroPride Run, Pride Beach, Pride-Tag im Zoo, Pride-Führungen durch Museen und ein EuroPride Pooltag im Schönbrunner Bad sind nur einige der geplanten Events.
Im Juni 2019 brodelt's in Wien: Die EuroPride macht die Stadt zwei Wochen lang zum Zentrum der internationalen LGBT-Community. Mehr als eine Million Besucher werden erwartet.
Zwei Wochen, mehr als 30 Veranstaltungen und rund eine Million Besucher: Die EuroPride, die von 1. bis 16. Juni 2019 zum zweiten Mal stattfindet, wird erneut beweisen, wie LGBT-freundlich die ganze Stadt und ihre Bevölkerung sind. Auf dem Programm stehen unterschiedlichste Veranstaltungen - von Partys über Sport-Events bis zu Konferenzen, die die Gleichstellung von LGBT zum Thema haben. Immerhin jähren sich 2019 zum 50. Mal die Unruhen im New Yorker Szenelokal "Stonewall Inn", mit denen der Kampf um Gleichstellung begann. Höhepunkt der EuroPride ist die Regenbogenparade, die am 15. Juni 2019 über den schönsten Boulevard der Welt, die Wiener Ringstraße, führt.
Ein dichtes Programm vor traumhafter Kulisse in einer der schönsten Städte erwartet die Besucher. Wien ist nicht nur die lebenswerteste Stadt der Welt. Sie wurde 2018 bei den Australian LGBTI-Awards zur "Destination of the Year" und von GayTravel.com, einer der weltweit größten LGBT-Reiseplattformen, zur besten internationalen Destination gewählt.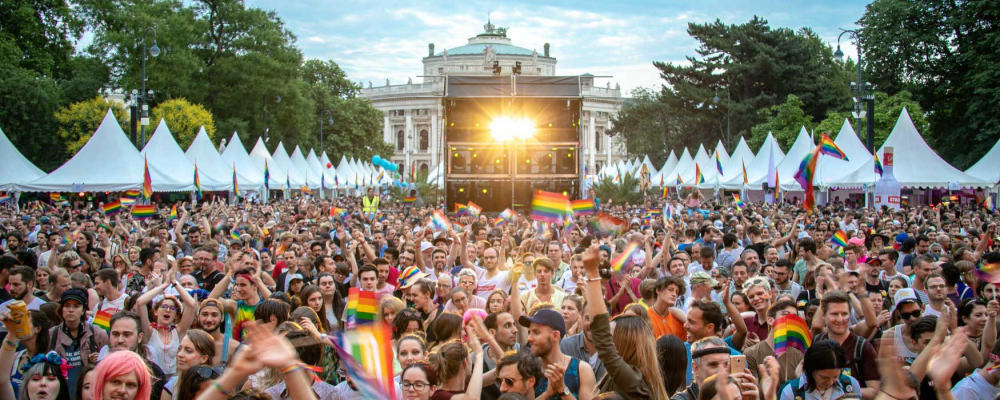 LGBT Wien
Auch abseits der EuroPride hat Wien für die LGBT-Community einiges zu bieten: Schwule Monarchen, coole Locations und außergewöhnliche Partys. In einer Folge unserer Reihe VIENNA/NOW dreht sich alles um das LGBT Wien - von der Buchhandlung für die Community über die historische Schwulensauna "Kaiserbründl" bis zur Boylesque-Show.